Character Designers Creating Identities


Title: Character Designers: Creating Identities
Length 45 min
Filmed on November 2010
Sponsored by the Creative Talent Network
Description: Join feature film creators Chen Yi-Chang, Joe Moshier and Jean Gillmore together in this rare appearance outside the large studio walls while they share their passion for "creating identities". There are reasons why Feature Film character design is different then that for games or for TV animation, reasons why "The Illusion of Life" design model exists and reasons why the journey is what is is for "a creator" to develop never before seen characters that go on to become "classic" and timeless.
Moderator Tenny Chonin Director of Artist and Professional Development at Walt Disney Animation Studios, Tenny Chonin combined her teaching and artistic experience to develop programs designed to enrich the creative lives of the Disney artists.
Tenny led the department that conceived and produced all training and enrichment activities for the feature animation division.
Her group provided cross-training, new software training, daily art classes, workshops, seminars, production-specific events,
mentoring and much more. Tenny had the pleasure of working closely with Disney's studio artists and trainees, apprentices and new hires.  No wonder she proclaims that she had "the best job at Disney Animation."
Tenny is currently consulting on projects that further the education of animators in film and television.
Motivated by her deep and continuing respect for the artists, Tenny has also created the first online art gallery exclusively representing non-Disney art by Disney artists. SUSPENDED ANIMATION GALLERY
Panelist: Character Designer Chen-Yi Chang is probably best known for his character design work for Walt Disney's feature animated film "The Legend of Mulan".
He has been in the animation industry since the age of 15 when he began working in his native country Taiwan for various productions for US companies. After graduation from CalArts, he joined Warner Brothers Animation, doing Character Design on "Batman, the Animated Series". Later he joined Disney Feature Animation, working on animated features like The Legend of Mulan, Tarzan, Atlantis, Home on the Range, Bolt and many others as a character designer and story artist. He has been honored with many awards most notably the prestigious Reuben Award presented by The National Cartoonist Society for his design achievements, and an Annie Award nomination for his story work. He is currently working at DreamWorks as a story artist.
His film credits include:
How to Train Your Dragon, Kung Fu Panda II, The Croods, Monster Coin, Bolt, Joe Jump, Fraidy Cat, Atlantis, The Legend of Mulan, Tarzan
Panelist: Jean Gillmore began her animation career in the traditional 2-D world, working on network animated television shows (Hanna-Barbera, Marvel Productions) as a show model designer and/or supervisor for several seasons. She made the jump to theatrical animated features in 1989, where she worked 10 years as a staff visual development artist for Walt Disney Feature Animation.
More recent work has seen Jean illustrating books, creating orthographics of characters and costumes for CG direct-to-video projects and even designing a set for a (critically-acclaimed) one-woman theater piece, "The Dance of the Lemons". Most recently in animation, however, she has worked as a CG COSTUMER for an animated feature development project at Blue Sky Studios on the east coast. Over her long career, she has also worked in the development of various puppet show costumes and sets, toy design, and with the merchandise/ publishing concerns of retail venues (Walt Disney Consumer Products). Jean works in a variety of media with numerous applications, and is always open to breaking new creative ground.
http://www.jeangillmore.com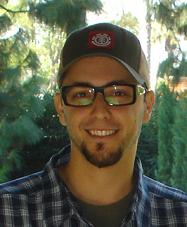 Panelist: Joe Mosier I'm from San Diego, originally. I guess I became interested in drawing pretty early, in seventh or eighth grade. I thought I'd be like a comic strip artist. I didn't really think about animation, career-wise or as an option. Interestingly enough, I went to school called Bell Junior High and a friend of mine – his name is Ricky Nierva – and I used to join each other for the math drills we had in the morning! Now, he's a pretty amazing designer at Pixar and it is quite interesting that he went Pixar and that I ended up going to Disney eventually! In High School, I furthered my studies in Art and a friend of mine mentioned Cal Arts. By the time I was in High School, I wanted to work in animation. I actually thought I'd be working at Don Bluth's. Disney wasn't as important at the time as I think Don Bluth's studio was. So, my goal was to work there. But that friend of mine told me about Cal Arts. He said it's Disney's art school. I said: "What?!!" So, I researched it. I didn't immediately go there.
I graduated in 1990 from High School and for about a year and a half, I worked in a studio in San Diego called American Film Technology. They primarily were a film colorization company, you know, when you take old black and white films and colorize them. But they had an animation division and I ended up becoming an animator on Attack of the Killer Tomatoes, a Saturday morning cartoon. After that ended, they laid most people off. They kept a few and I was lucky one of the few. We animated on an animated short. It was a spooky horror-type of story written by famous Playboy cartoonist Gahan Wilson called Dinah. Then I went to Cal Arts from 1992 to '94. After the second year, I felt ready to try to go out and see if I can get a job.
I applied to Chuck Jones internship. I worked at Chuck Jones' studio for about four months, right after Cal Arts. Chuck Jones wasn't around as much as you would think. He was there maybe once a week or once every two weeks. Maurice Noble was there and I got to meet him. He's an amazing person! It was really good for me to have someone like him! I feel bad about it but I think that I committed to them to stay there as an animator for about a year and the next day Disney called me and asked me to take a test to be a rough inbetweener. They offered me the job, that was in September '94, and so, I kind of broke my promise to Chuck Jones' studio. I feel bad about that, but my ultimate goal was to work at Disney. I left Disney in 2006 and have been working at DreamWorks Animation Studios ever since.
Tags: 2010, Character Designers